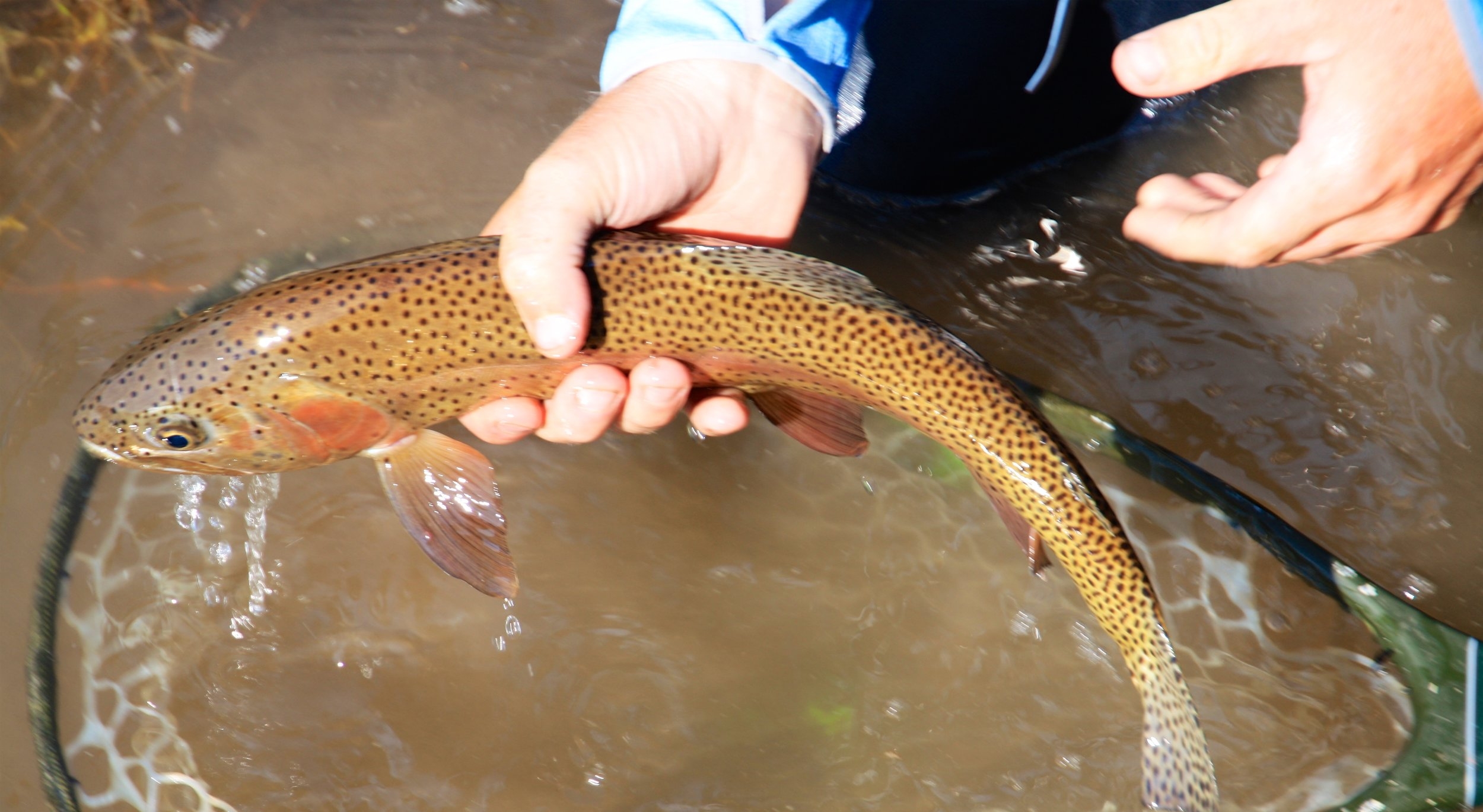 We are a small, tightly knit guiding service NESTLED in the heart trout paradise . We want to create the best experience for our clients by matching the strength of our guides. our guides have intimate knowledge and passion of this place and feel it is our job to instill that passion in our clients. At YRO, we have the flexibility to make your trip a TRULY customized experience. WE want to take you to places where we don't see many other anglers. We float the entire yellowstone river, but specialize in taking trips on the "upper river." This stretch is less fished and starts at the park BOUNDARY in gardiner, mt and runs through emigrant, montana. There are two "rapid" sections, the yankee jim canyon" and the "school house" rapid section right in gardiner. these sections require rafts and guides with expert white water experience. the fish in these sections rarely see flies. float trips are great for anglers of all ability levels.
our yellowstone park walk-wade trips are amazing because there are so many places to fish. do you want to target native yellowstone cutthroat trout, grayling, or wild and FEISTY brooke trout? YELLOWSTONE offers many varieties of fish species to target. creating a true yellowstone park adventure, hiking a few miles away from the road provides anglers with generally complete seclusion from crowds and other fisherman. we mainly fish the north and north eastern areas of yellowstone. There are endless amounts of streams and lakes to explore. Tell us your general idea of what type of experience you are looking for; our guides will take you on an adventure you will never forget. because of our small size and commitment to providing the best experience possible, we have the flexibility to switch float trips (of one or two anglers) to yellowstone park walk-wades, and vise-versa, at a MOMENTS notice to ensure we take you on the best possible trip that day.
All trips include: rods (if needed), all flies, tippet, tackle, cold (non-ALCOHOLIC beverages), and an expert guide. full-day trips include a delicious stream-side lunch.
not included: guide gratuity, fishing permits, waders/boots (can be rented for $25/set- n0t available in kid sizes), personal outdoor clothing such as sunglasses, hats, rain jackets, bug spray, sun screen, national park ENTRANCE pass, or private access rod fees.