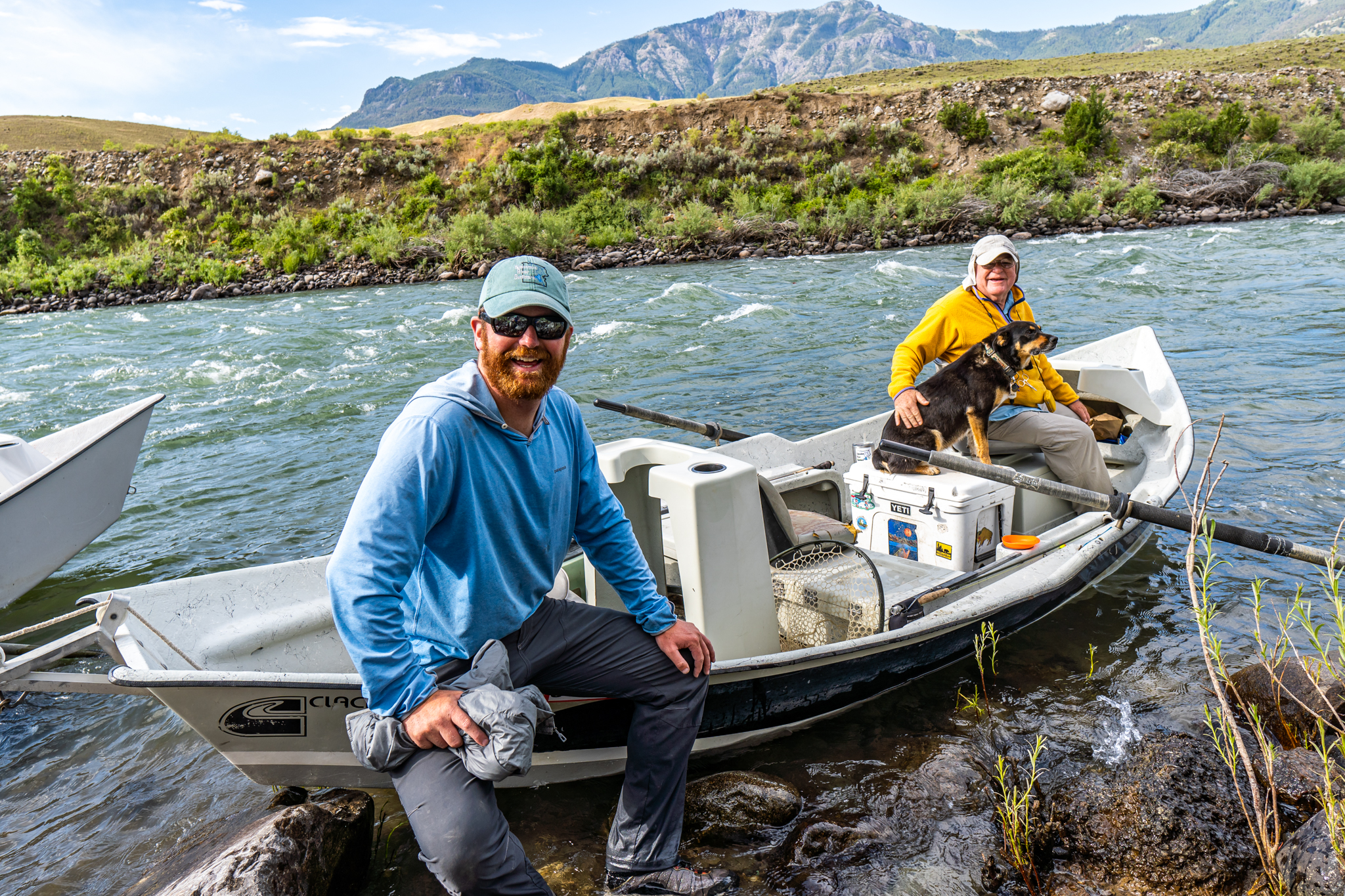 Fishing from a boat is a wonderful way to access our bigger rivers. In an average full-day we generally cover between 10-15 miles of river allowing your flies to cover a lot of water. in our drift boats and fishing rafts, an angler fishes from the front and back while the guide gives instruction and rows in the middle. of course, the main reason we float the river is to target fish; however, float trips also offer great OPPORTUNITIES to view wild-life, take pictures, and enjoy the natural beauty of this place while relaxing.
often times groups have more than two anglers. not a problem, we are happy to book another guide to create a "multi-boat" float where the boats can fish the same section of river and meet up for lunch.
we primarily float the yellowstone river, but do float other rivers such as the boulder, bighorn, madison, and missouri rivers.
Full Day Float Trips (one or two anglers per guide): $495 per guide
Half-Day Float Trips (one or two anglers per guide): $395 per guide
Float TRIPS INCLUDE:
RODS (IF NEEDED), ALL FLIES, TIPPET, TACKLE, COLD DRINKS (NON-ALCOHOLIC) A DELICIOUS STREAM SIDE LUNCH (FULL DAYS), AND AN EXPERT GUIDE.
TRIPS DO NOT INCLUDE:
PERSONAL CLOTHING ITEMS SUCH AS HATS, SUN GLASSES, WADING SHOES, WADERS, RAIN JACKET, SUN SCREEN, BUG SPRAY.

ALCOHOLIC BEVERAGES- YOU ARE WELCOME TO BRING YOUR OWN BEER/WINE. ALL OF OUR GUIDES HAVE COOLERS FULL OF ICE.

private lake access rod fees

MONTANA FISHING PERMITS CAN BE PURCHASED THE MORNING OF THE TRIP OR THE DAY PRIOR IN GARDINER, MT, LIVINGSTON, MT, OR EMIGRANT, MT.

guide gratuities